About Us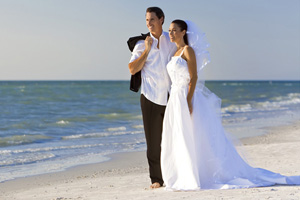 Our Mission - Who we are
For over a decade ago, the founder of RichMenDatingSites.net came into contact with the niche dating business and started working with it since then. Through our years' hands-on experience, we have witnessed how the industry gets bigger, more influential, booming and flourishing, and how many people benefited from it, i.e. met friends, established relationships, secured arrangements, and found perfect life partners etc.; also, on the negative side, we have also seen a significant numbers of scam rich men dating sites (which include millionaire dating sites & sugar daddy sites), which employ robot or some kind of chatting software to deceive innocent users to visit their sites, and eventually reach down evil hands into those unknowing users' pockets. While feeling happy about the welfare brought to people by those honest and quality online dating sites, we resent more about those wrong doings and finally decided that something needs to be done to put an end to all this.
Creating a third-party review site to introduce the genuine and top quality rich men dating websites (which include millionaire dating sites & sugar daddy sites) to all our sincere users, and provide them with unbiased, updated and in-depth reviews of those sites has inevitably become an urgent issue to us.
That's the most and the least that we could do to make contribution to our beloved career.
And that has become our mission!
Our Team - What we do
Assembled by a team of dating experts and coaches in Millionaire / Sugar Daddy dating filed, we ourselves are real reflection of development of the industry. Though with extensive running-dating-sites experience, still, we believe in hard working - we are industrious and persistent in finding out inside-out info about all target sites. We personally register those sites being reviewed to carefully test their functionalities, check their features, compare their strengths & weaknesses, and evaluate their cost value etc. In the end, we put the best sites together and make this Top 10 list (Specifically, we separate Rich Men Dating into two categories - Millionaire Dating & Sugar Daddy Dating, and for each we shortlist Top 5 sites).
We keep updating our site every month or whenever there's any modification occurred in those reviewed sites. We also keep posting useful dating tips, helpful articles and in-trend news onto the site for the reference of our truthful users. The list is not fixed, and the ranking may change as per the target sites' fluctuation of traffic, user base size, Alexa rank, Google rank and media coverage etc. All our efforts result in one purpose that is to always offer our readers the most latest and trustworthy news and advices.
Our Promise - How you can benefit from our service
Now internet has already become an indispensable part of our lives. And online dating is no longer a taboo, nor a new concept. More and more people turn to online dating sites to seek what they may not easily get in real life - love, romance, arrangement, affair, hookup, a friend, a lover or a life partner etc. For those who want to find a rich match or just a sugar daddy to experience a new dimension of life, you are now on the right spot!
On RichMenDatingSites.net, we are committed to assisting you with the first step towards right direction. We know better how Millionaire / Sugar Daddy sites work, how to judge a dating site, how to take full advantage of a dating site and how to successfully get what you want from a dating site.
The benefits that you can get through our service includes but not limited to the followings:
To read our objective and insightful reviews about the best Millionaire / Sugar Daddy dating sites so that you can easily choose the one that suits you the best
To get to know how these sites work, what kind of features they have, what types of membership package they offer, and what are the pros & cons
To learn how to get the most out of each specific dating service with least time & money
And so on...
Our Acknowledgement
RichMenDatingSites.net is a review site that aims to provide the most updated, trustworthy and conducive Millionaire / Sugar Daddy dating sites reviews to our readers without any charges. However, we do participate in some affiliate programmes whenever it happens to be available. Please be noted that not all reviewed sites necessarily have the commission scheme, and our review will never be influenced or compromised by any kind of paying plans. The revenue generated (if there's any) will be used only for the purpose of site running and maintenance. What we do also comply with the Federal Trade Commission guidelines. And this acknowledgement is made for the interests of all our readers.
Our Copyrights
What we produce here at RichMenDatingSites.net is our "product". Our product you enjoy depends on people respecting our copyrights. Any unauthorized use, such as distributing, copying, modifying, reprinting, reproducing, or transferring of our product is not permitted. Our writers have their work copyrighted so that they can insure that, not only will they be compensated for all their hard work, but so that their unsuspecting readers will be protected from being mislead by any improper use or modification of their work.
Our Terms & Conditions
By accessing and using this site, you agree to be bound by our terms & conditions: While we aim to provide any readers with independent review of the best Millionaire / Sugar Daddy dating sites available across the internet, we shall not be held accountable for any service or contents that you feel unsatisfied. Though we strive to keep up with and provide correct info to the best of our knowledge, all reviewed sites may be subject to alter without prior notice. Should you ever find any error or discrepancy due to such sudden change (e.g. Price increase / decrease, or site features changes etc.), please don't hesitate to let us know by sending us an email at support@richmendatingsites.net.