Meghan Markle Teaches You How to Get Rich Men
On May 19, 2018, Prince Harry and Meghan Markle are married at St George's Chapel in the UK. They are now the Duke and Duchess of Sussex. Maybe women all over the world are envious of this winsome American actress from the TV show Suits. So it's time to see what Meghan Markle has to teach you about how to get rich men.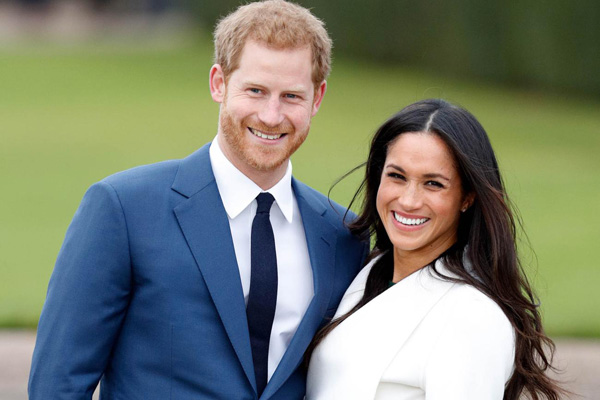 If you plan to marry a millionaire, you must have a powerful network. Meghan met Prince Harry on a blind date. In other words, they have a mutual friend who introduced them to each other. If you only hang out with losers, you'll never have such a blind date! Honestly, you'll have to stop hanging out with losers and start building a powerful network for yourself and your love life! Do you know that Kate Winslet met her ex-husband on Richard Branson's private island? Are you aware of the fact that you can also visit Necker Island (Richard Branson's private island)? There are some networking organizations that take their members to Necker Island regularly for holidays. So if you are happy to do some research online, you'll find it out! Apparently, you'll have to pay a fee if you'd like to visit Necker Island through a networking organization, so you probably need to be more savvy and manage your finances well from now on. But now at least you've got the gist: You have to be surrounded by powerful people if your goal is to marry a millionaire man. Even if you are not planning on going to Necker Island, at least you should have some rich friends first. So joining a networking organization which caters for the needs of the rich is a good starting point. That's how you'll get a blind date like Meghan's. Even if your date isn't the prince of the UK, at least you'll date a rich man!
Ensure a great experience at the initial stage of the relationship with a wealthy man. Meghan is engaged shortly after she met Prince Harry because she gave him a wonderful experience at the initial stage of their relationship. This technique is important because it's much easier to get what you want when the emotion is still going up! Therefore, you would be well-advised to create some unique and unforgettable experiences with your wealthy guy so that the relationship becomes the most valuable one in his life, thereby getting him to propose. Keep enjoy amazing dates while building the emotional connection together! That's the best way to keep a rich guy.
Create some unique selling points. Dating is the only situation in which both parties are buying and selling at the same time. Because millionaire men don't lack options and have probably dated many hot girls before, you really need to stand out from the crowd fast. The easiest way to stand out from the crowd is to have some unique selling points. Meghan's unique selling points include: her interesting mixed race background and her glamorous career as an actress. Maybe you don't have a very interesting background and you don't have a fancy job. But perhaps you have a very cool hobby or you have a very delightful personality, so you can leverage these assets as well.
These are Meghan Markle's strategies when it comes to dating rich men. Did you take notes?