Top 5 Luxury Gifts for Rich Men on Christmas Day or Valentine's Day
If you are dating a rich man, chances are he would buy you luxury gifts regularly. But if you want to keep this relationship sustainable, you probably should buy him gifts on certain occasions, e.g. Christmas, New Year's Day, Valentine's Day and his birthday. These are key moments when he wants to know that you appreciate him in this relationship. In other words, you will make him more interested in you if you invest in this relationship at times. So, here is a list of top 5 luxury gifts for your rich guy!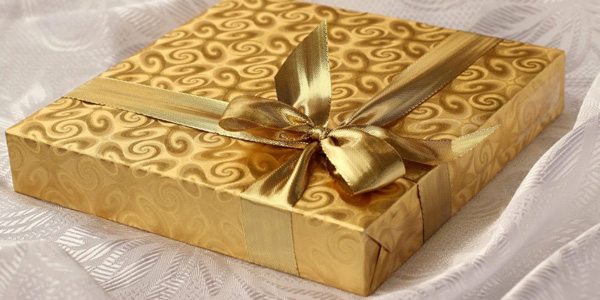 Calvin Klein underwear. Calvin Klein is an American luxury fashion brand which is certainly many wealthy men's favourite when it comes to underwear. The beauty of buying your rich man Calvin Klein underwear is that whenever he wears it, he will think of you. And it's such an intimate experience! Therefore, this is an effective way for him to associate intimacy and love with you.
A Montblanc pen. As a luxury goods company, Montblanc has been making luxury writing instruments for many years and this brand is surely the leader in this industry. You may wonder, "Why the hell would my rich boyfriend want a pen when we are living in the information age - everything is typed up on a computer or a phone!" Well, that's not completely true because when a millionaire man signs a contract with an important client, his perceived value will be significantly increased if he uses a Montblanc pen! Can you imagine a successful guy signing an important contract with a cheap pen used by a high school kid? Well, if you think you can't afford a Montblanc pen, don't worry - this brand's products have a range of prices, ranging from over $70,000 to under $300, so you can afford it! Alternatively, you can buy your wealthy boyfriend a Montblanc wallet or cardholder. And he will appreciate that as well.
A Moleskine notebook or diary. This is the most thoughtful gift that you can give your rich guy because as a successful man, he probably has to do lots of planning in writing. For instance, most self-made entrepreneurs use a dairy each year to organise their work and life effectively. Also, they use a journal to write down their thoughts each day because when things are written down, they won't get stuck in the head! Another example is taking notes while reading - usually, millionaire men all share this hobby: reading; thus, when they are reading inspiring books, they want to take notes. That's why a high-quality notebook is a fantastic gift for a man who already has everything.
A good book. Maybe you are wondering why the hell a book is a luxury gift, right? In fact, a good book can be a very luxury gift in ambitious men's opinion because it's a real investment in his future. Ryan Holiday even famously said that he wouldn't hesitate to buy an expensive book as long as he wants to read it. So, it's time to do some research and observe your rich man's book shelf: What kinds of books does he enjoy reading? Chances are he probably likes reading non-fiction books and biographies because those books gave him the mindset and knowledge to achieve his success. As a result, you may consider buying one of these books for him: Meditations (by Marcus Aurelius) - it is said that many successful CEOs and politicians read this book once a year; The Daily Stoic (by Ryan Holiday) - this book is on many successful entrepreneurs' desks; Deep Work (by Cal Newport) - a great read for modern businessmen. Yes, these topics are all very masculine, which is exactly what your wealthy boyfriend enjoy!
Original Musk Kiehl's perfume. This scent is for both men and women. Actually, research shows that musk smells better on men because it's a natural aphrodisiac that sexually arouses women! So, if you'd like to enjoy your rich guy more, buy this fragrance for him!
As a matter of fact, you are probably using your rich man's money to buy him a gift anyway, and he will give you 10 times back if you invest in him occasionally!