Offering Golden Tips How to Date Rich Men Can be Very Lucrative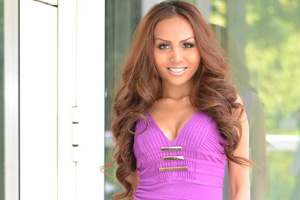 Rich men looking to date women in their home country or even abroad are, nowadays, almost spoilt for choice.
With the advent of the internet and the proliferation of specialised rich men or millionaire dating sites, it's become really rather easy for rich men to spend an hour or so in front of their computer looking for women as possible dates or life partners. They can see all sorts of photos and profiles of females who are looking to find a wealthy man or millionaire to date and, hopefully, eventually marry.
And, as you'd expect there are always far more women looking for rich men than the other way around.
So, what does an attractive young woman do to stand out from the crowd? How does she get ahead of all the other women looking for that elusive millionaire? And how does she market herself effectively to make sure that she is the one that catches the attention of the rich man to help her in bettering her life?
It's not easy - but certainly easier that it used to be.
Maybe as you have already guessed, the instant accessibility of worldwide communications offered by social media play a big part in this. With Facebook, Twitter, Instagram and a host of other social media channels or chat Apps where it's possible to quite quickly build a loyal, dedicated following. You can share your opinion on all sort of matters, or offer advice on how to go about finding a rich man or millionaire is one of the most popular topics there is.
But, if you follow with the thought process: if you are a young attractive women, good at finding and dating a rich man, why give your advice or golden tips and share your experiences for free? Why not turn it into an online business?
Well, that's what a number of young women are now doing online. They know what is needed to capture a rich man to date or marry so have started to use their experience in a constructive way to help others - albeit at a price!
Most typically, Facebook off a chat App is the chosen media by such women offering to help others find rich men to date. They can market their services over the internet and set up private groups or clubs for others looking to capitalise on the experience and knowledge of the protagonist on how to attract and get monetary benefits from foreign rich men.
The modus operandi of such clubs is usually as follows:
An online course is designed to guide other women in attracting, catching and keeping rich foreign men, on the basis that the course organiser has extensive connections with rich businessmen and their friends
For a joining fee for so-called VIP access, members will be introduced to rich foreign men
There will also be online coaching via a private group on Line, WhatsApp or WeChat groups on how to ask rich men for money - and not just small amounts, sometimes several thousand US$
The course will teach members all about compensated dating or how to get cash or gifts upfront before a date or a holiday with the rich man - as well as how to ask for an allowance, house or condo or car and so on
Interestingly, there will be golden tips on how to be more confident in bed, involving a detailed sex strategy to instil women with more confidence in the bedroom and learn how to please her rich man!
Apparently results are 100% guaranteed, although many of these groups are not willing to divulge details of their track records of success owing to confidentiality reasons! Other criticisms are that that these courses are simply promoting thinly veiled prostitution, albeit under a different name.
Whatever the viewpoint, for women who want to find rich men and get rich themselves, these courses are just another tool to help them in their quest!
And, judging by the reported responses, there are still plenty of women out there willing to spend money to find the rich men they desperately want...