The Differences Between a Rich Man's Spoilt Girlfriend & a Sugar Daddy's Sugar Baby
Smart women want to date rich men. Switched-on women know these terms: "spoilt girlfriend" and "sugar baby". But do you know the differences between them? Now let's look at the differences between a rich man's spoilt girlfriend and a sugar daddy's sugar baby!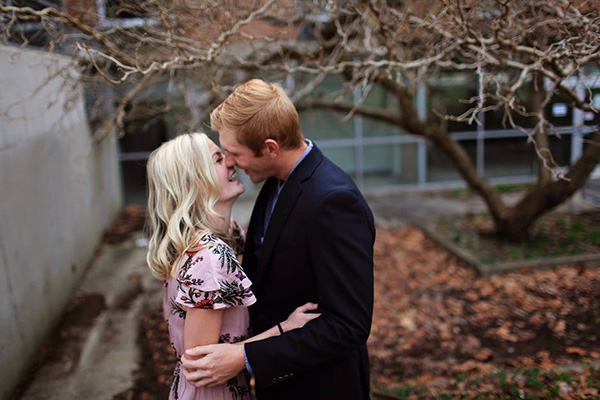 A rich man's spoilt girlfriend
If a wealthy man is dating a beautiful woman and he would like to introduce her to others as his partner, then she is a spoilt girlfriend, particularly when the millionaire man is happy to shower her with expensive gifts and take her to exotic places for vacations. In other words, there are two key elements: A). the rich man tells his friends and family that this lady is his girlfriend; B). he wants to spoil her!
For instance, Valerie is seeing Daniel, a multimillionaire in New York. Their relationship is not a secret - Daniel's family and friends know Valerie because Valerie is Daniel's girlfriend. Every year, Daniel takes Valerie away for fancy holidays: they have been to Paris, London, Sydney, Tokyo, Hong Kong, Fiji and Shanghai. Also, Daniel gives Valerie expensive presents all the time: he has bought her a lot of jewelry from Cartier and Tiffany & Co. Remember: the best gift that a man gives a woman is jewelry because jewelry is a symbol of romantic love.
That is an example of wealth dating.
A sugar daddy's sugar baby
A sugar baby is a lady in an arrangement with a sugar daddy. An arrangement refers to a sugar relationship in which both parties enjoy mutual benefits - the sugar daddy and the sugar baby both get what they want from it. Manipulation is not necessary in arrangements because both parties are honest with each other from the beginning of the relationship. That's why an arrangement is also called a mutually beneficial relationship. Instead of getting paid for services, a sugar baby receive gifts from her sugar daddy. Sometimes she may receive allowance from him. Oftentimes, arrangements are confidential.
For example, Vivian is dating David, a billionaire in Los Angeles. Their relationship is a secret - David's family and friends don't know Vivian. David and Vivian see each other twice a week. They spend quality time together. David takes Vivian for a shopping spree each month. He has also paid her tuition fee at university. Apart from that, David has helped Vivian to start her own business as well. Vivian makes sure David's needs in the bedroom are met and she looks after him very well. Whenever they see a movie together at home, Vivian always dresses up like the leading actress in the movie.
That being said, nowadays there are some male sugar babies, too. These attractive young men date sugar mommas. Therefore, a sugar baby isn't necessarily a young, sexy woman.
Dating a millionaire is easier when you are aware of the differences between a wealthy man's spoilt girlfriend and a millionaire sugar daddy's sugar baby. Apparently, you are probably looking for a millionaire if you are reading this article. Have you decided which woman you would like to become?