Where Women Learn How to Hook Rich Men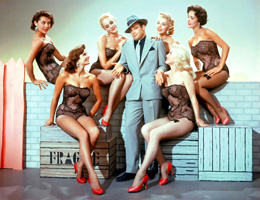 While there are many who don't quite understand it, sugar daddy dating has taken hold in a big way – and with considerable payouts. There are hundreds of women who use sugar daddy sites as a means to earn an income, and it is often a significant one. A summit in Manhattan, dubbed the Sugar Baby Summit, teaches women what they need to do in order to make sure they get the most out of their daddies.
Understanding Sugar Babies
In order to understand the Summit, it's important that you understand just what a sugar baby is. While there is a negative connotation, the reality is that sugar babies are just providing what their daddies want – companionship. While this companionship can include both social and sexual favors, it's important to remember that these women never consider themselves cheap or as prostitutes. Instead, many approach their daddy dating as a business arrangement or their job.
These women are typically younger, while the daddies are considerably older. They agree to arrangement terms that are beneficial for both them and their daddies, and on which both agree. A key part of these arrangements is the allowance – the amount the sugar daddy agrees to pay as long as the baby lives up to her end of the bargain.
The Sugar Baby Summit
Sugar babies from all over the country paid the fee to attend the Sugar Baby Summit, which was put on by the popular sugar website, Seeking Arrangement. Women attended the Summit in an effort to gain valuable insights and information that would help them achieve the type of sugar arrangement they want – the one with the highest allowance.
Attendees were able to attend so-called Master Classes, such as "Upgrading", in which they learn that rather than asking for more money, they instead need to list their needs. They also need to make sure they look their best in a stylish way, which they could learn all about in a "Beauty and Style" class.
Sugar babies are also encouraged to:
Withhold sex on the first date
Act like she's interested when her daddy is speaking
Be upfront with financial needs, without coming across as desperate
Not use overly revealing profile photos
Schedule dates in areas that are public
These and many other tips were provided to current and sugar baby hopefuls, all in an effort to help them improve their potential sugar relationships and land the daddies that will give them the allowance they want using sugar daddy sites and other similar websites.